Some case studies
Budget Partners: More conversions for less budget
CTR +30%
Cost -30%
Budget Partners provides loans for renovation, major purchases or personal budget. In this highly competitive market we continuously improve the Adwords account. After one year of Adwords management, we succeeded in reducing the Cost of Conversion ( a submitted application) by one third.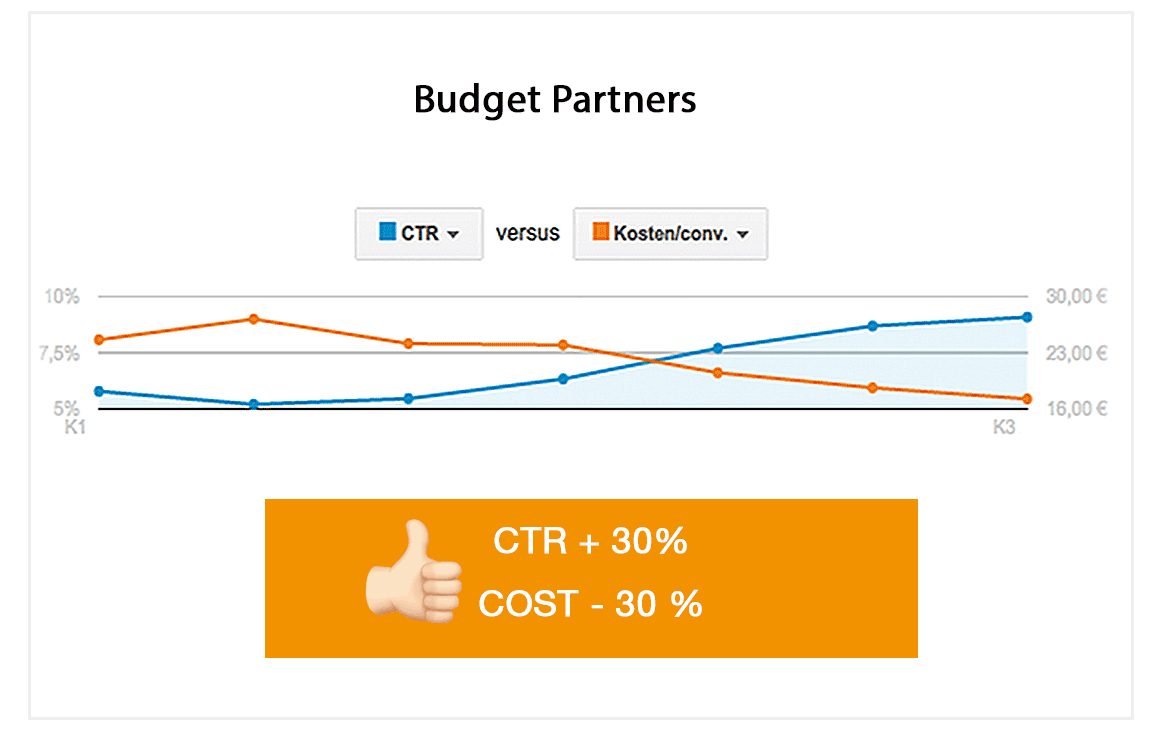 "Effects' AdWords approach has put us on a profitable track.
Thanks to their commitment and understanding, we have succesfully tapped a new market"
Vik De Weerdt, Budget Partners, Brussels
Hansteen België & The Netherlands: AdWords optimization: More leads
CTR +50%
CPC -25%
Hansteen is an international player in real estate. We were asked to optimize the SEA campaigns in Belgium and the Netherlands. Objective: attract more visitors and generate more leads. After 6 months the number of clicks was doubled and the Cost per Click reduced by 25%.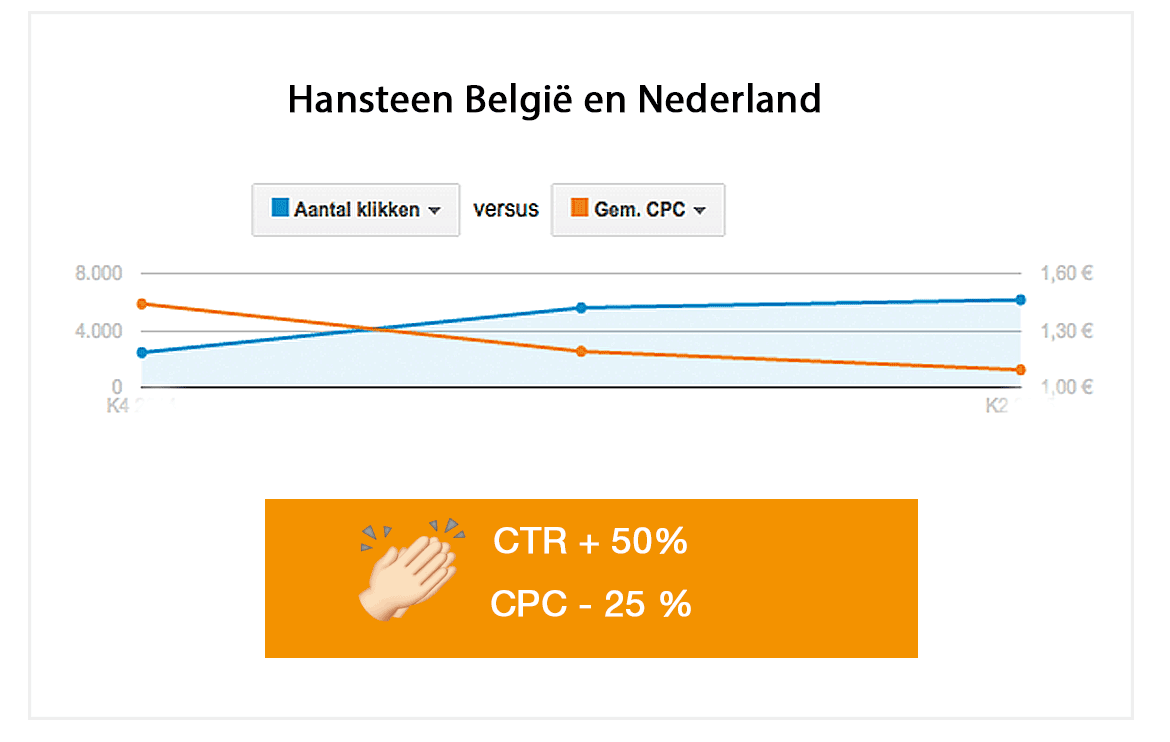 "Thanks to the AdWords campaigns Effects optimized, the traffic and the number of conversions grows considerately.
We are satisfied with their approach and the results."
Marieke Biemans, Marketing Manager Hansteen, Amsterdam
Herbalife Webshop: More sales
CTR +40%
Cost -30%
Herbalife is mostly known for their diet-shakes. More than 150 dealers in Flanders distribute the products. In this highly competitive market we were able to more than double the number of sales within the same budget in Google Search.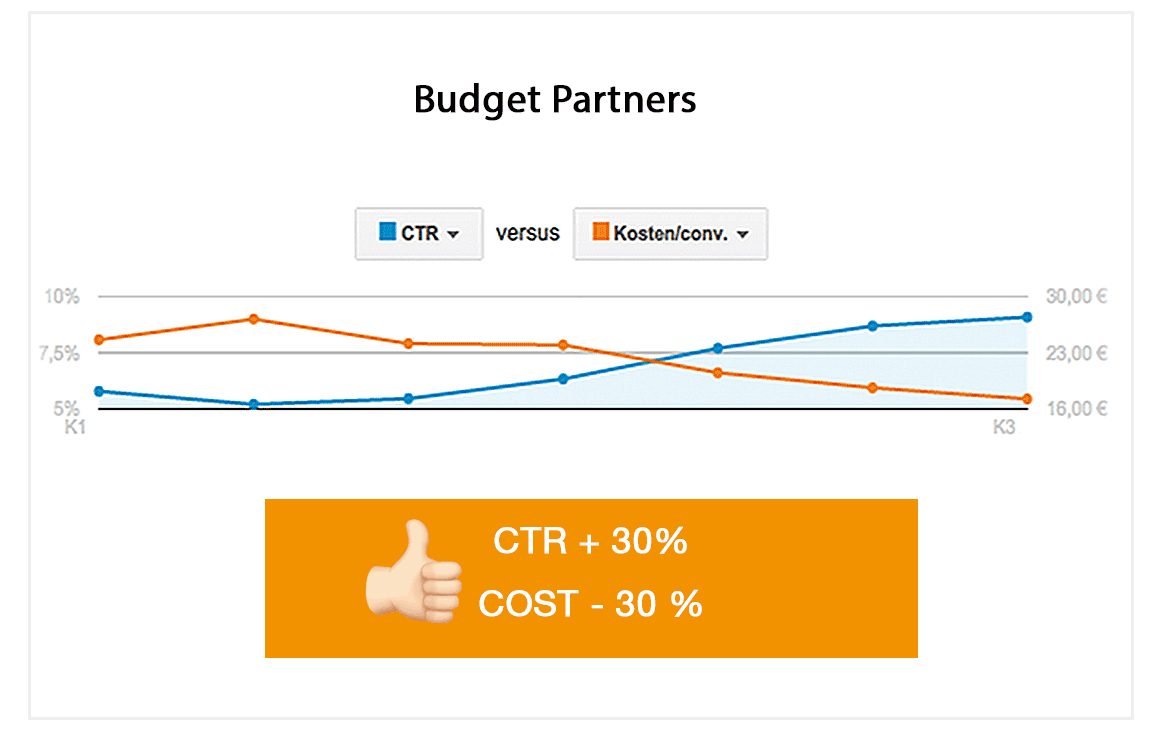 "I received a lot of clicks but few conversions in my webshop.
Effects succeeded in optimizing my AdWords budget by increasing the number of real sales."
Linda Cools, Herbalife, Dendermonde